A Guide to Travel Insurance for Egypt
Travel Insurance for Egypt is a must-have if you plan to visit this North African country. It helps protect you against any unexpected medical costs, lost or stolen luggage, and other travel-related issues. The coverage can include trip cancellation and interruption, emergency medical evacuation and repatriation, loss of passport/money, accidental death/dismemberment, flight delay/cancellation & baggage delay/loss.

Depending on the policy purchased it may also cover terrorism or political unrest in certain cases but not all policies offer that option. Most policies will require purchasing before departure so make sure to shop around for the best coverage at an affordable price.
If you're planning a trip to Egypt, travel insurance is an essential part of your preparation. From the ancient pyramids and stunning scenery in Cairo to the beautiful beaches on the Red Sea coast, there are many opportunities for adventure in this fascinating country. However, it's important to remember that any international journey carries risks, so having quality travel insurance can provide peace of mind while ensuring you're adequately protected if something unexpected were to happen.

When considering a policy for Egypt, make sure to look at coverage options such as medical expenses and emergency evacuation should you become ill or injured during your travels. Many policies also offer financial protection against lost luggage or delayed flights as well as cancellation cover in case unforeseen circumstances force you to cancel your plans. Additionally, some policies may include personal liability protection which can be invaluable if an accidental incident causes damage or injury during your time abroad.

It's important that travelers research carefully when selecting their policy and take note of any exclusions included within it – these usually relate to activities such as extreme sports and hazardous events like sandstorms – so that they know exactly what they will be covered before setting off on their trip. Some insurers may even require additional security measures such as vaccinations prior to providing coverage; always read through the entire terms and conditions before signing up for a plan.
Health and Travel Insurance Requirements for Egypt during Covid-19
What Kind of Insurance Do I Need to Travel to Egypt?
Traveling to Egypt can be an exciting and rewarding experience, but it's important to understand the kind of insurance you need before embarking on your journey. While most countries require travelers to have at least some sort of health insurance policy in place, Egypt requires that visitors buy a specific type of coverage known as travel medical insurance. Travel medical insurance is designed specifically for international trips and provides financial protection should a traveler become ill or injured while abroad.

It usually covers things like hospitalization costs, doctor visits, prescription medication expenses, emergency evacuation costs, repatriation services (in case you need to be transported back home due to illness), and more. Depending on the insurer and plan you purchase, it may also cover lost luggage or trip cancelations/interruptions. When purchasing travel medical insurance for a trip to Egypt it's best practice to get one that includes coverage for terrorism-related incidents as well as political violence.

Terrorism is unfortunately still present in certain areas of the country so this additional coverage could come in handy if needed. Additionally, make sure your policy covers any activities you plan on doing during your stay such as swimming with dolphins or scuba diving – not all policies will provide coverage for these types of activities so confirm with the insurer before signing up or paying anything! Finally – don't forget about general life & property coverage too!
Do We Need Travel Insurance for Egypt?
Traveling to Egypt is a dream come true for many visitors, but it's important to make sure you're prepared with the right kind of travel insurance. Whether you're visiting ancient sites or taking in the modern city life of Cairo, having adequate coverage is essential. With that said, do we need travel insurance for Egypt?

The answer is yes; no matter where your travels take you in Egypt, travel insurance should be part of your trip planning process. Traveling to any foreign country comes with inherent risks and having a comprehensive policy can help mitigate those risks and provide peace of mind for travelers. A good plan will cover medical expenses due to injury or illness as well as other costs associated with unexpected events such as lost baggage or flight cancellations/delays.

It will also offer assistance if problems arise while abroad like getting help from local embassies in case of emergency situations. When selecting a policy, it's important to look at the specific details offered by each insurer so that all aspects are covered adequately based on what type of activities one may participate in during their stay (e.g., adventure sports). Additionally, make sure there are no exclusions related to certain locations within Egypt itself – some policies might not include coverage for areas deemed "high risk" by insurers despite being tourist destinations such as the Sinai Peninsula or parts near the Libya border.
How Much is Travel Insurance for Egypt?
Traveling to Egypt is an incredible experience, but it's important to make sure you're protected in case anything unexpected happens. Travel insurance for Egypt can give you the peace of mind that comes with knowing that your trip will be safe and secure. So how much does travel insurance for Egypt cost?

The cost of travel insurance for Egypt depends on a few factors, such as your age, length of stay, type of coverage desired, and pre-existing medical conditions. Generally speaking, travelers up to the age of 70 can expect to pay anywhere from $5-$25 per day depending on the policy they choose. For those over 70 years old or with pre-existing medical conditions prices may increase slightly due to higher risk factors associated with those groups.

When it comes time to buy travel insurance for Egypt there are many options available both online and through traditional providers like banks or credit card companies. Most policies provide basic protection against lost luggage or flight delays/cancellations as well as emergency medical coverage if needed while abroad. Depending on the plan chosen additional coverages such as personal liability protection may also be included at an additional premium rate.

Overall, when planning a trip to Egypt it is important to consider purchasing some form of travel insurance before leaving home so that any unforeseen events can be taken care of easily without worrying about financial repercussions down the road.
Which Travel Insurance Covers Covid Egypt?
Getting the right travel insurance to cover you during your trip to Egypt is essential if you want to avoid any unexpected costs. With the current COVID-19 pandemic, it's even more important than ever that you have adequate coverage for your trip. So, which travel insurance policies will protect you from potential Covid-related expenses in Egypt?

The good news is that there are a number of reliable insurers that offer comprehensive coverage for travelers visiting Egypt. Depending on the policy, these plans can provide protection against medical expenses should you contract coronavirus while abroad as well as offer reimbursement for certain nonrefundable costs like hotel and flight cancellations due to COVID-19-related causes. One option available is through Allianz Global Assistance which offers two different levels of medical coverage depending on your needs and budget: Basic Plan and Comprehensive Plan.

The Basic Plan provides up to $50,000 in emergency medical evacuation benefits along with 24/7 access to doctors while overseas while the Comprehensive Plan covers up to $1 million in emergency evacuations and healthcare bills incurred due to an illness or injury sustained during the trip – including those caused by Covid-19. Both plans also include financial reimbursement should you need to cancel or interrupt your vacation because of a Coronavirus related reason such as being quarantined at home upon return from your travels or needing additional time away from work due to health concerns regarding Covid-19.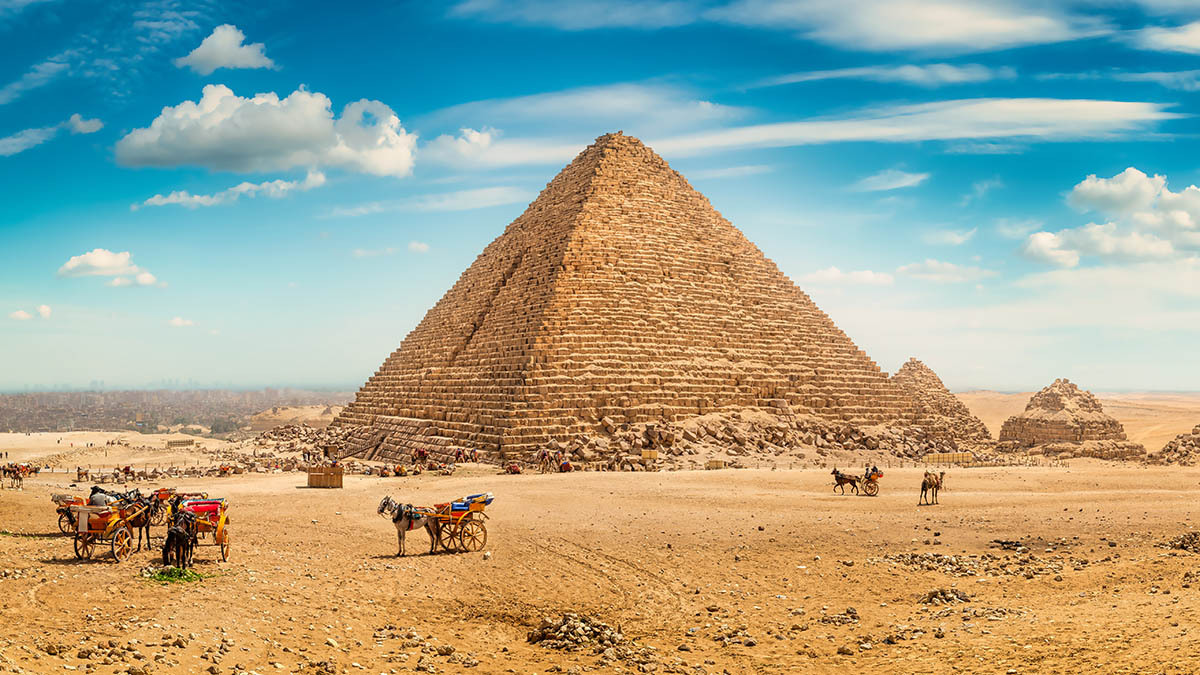 Credit: www.insuremytrip.com
Best Travel Insurance for Egypt
Are you planning a trip to Egypt and want the best travel insurance coverage? Look no further! This blog post will provide information on the best travel insurance for Egypt.

Egypt is a beautiful country full of ancient monuments and temples, stunning beaches, bustling cities, and much more. It is also known to be a dangerous destination due to political instability and security risks. As such, it's important that travelers visiting this captivating country have adequate protection against any unexpected events that could occur while abroad.

Travel insurance can help cover medical expenses, lost or stolen luggage, flight cancellations or delays, emergency evacuation services, and more – making it an essential part of any international vacation plan. When looking for the best travel insurance for Egypt there are a few key things to consider: 1) Coverage: Make sure your policy covers all possible eventualities related to your trip including medical care, repatriation costs in case of death or injury, loss or damage caused by theft/accidents as well as cancellation fees.

Additionally, check if there are restrictions on activities like scuba diving which may require additional coverage. 2) Cost: Different policies offer different levels of coverage at different prices. Be sure to compare rates from multiple companies so you can find one that offers good value without breaking your budget.
Do I Need Travel Insurance for Egypt
If you're planning a trip to Egypt, you should strongly consider taking out travel insurance. Egypt is an exciting and vibrant country with stunning historical sites, but it has its own set of risks that can leave travelers vulnerable if they don't take the proper precautions. Traveling without insurance in Egypt can be dangerous as medical care is not up to the same standards as in other destinations, and many hospitals require payment upfront before treating patients.

Additionally, theft and pickpocketing are common occurrences in tourist areas like Cairo or Luxor; if your valuables are stolen while abroad, travel insurance can cover your losses so you won't have to pay out of pocket for replacements. When choosing a policy for your Egyptian holiday, make sure it includes emergency medical coverage and repatriation (in case of illness or death). You may also want to invest in additional features such as cancellation cover due to natural disasters or political unrest which could jeopardize your vacation plans at any moment.

Other benefits including luggage protection in case something goes wrong during transit could come in handy too! It's important that travelers buy their policies from reputable companies who specialize in offering coverage for trips across the Middle East region – this will ensure that all potential hazards are covered by their policies!
Proof of Health Insurance Egypt
Proof of Health Insurance in Egypt: Understanding the Requirements Egypt is a country with an expansive healthcare system, and proof of health insurance plays an important role in accessing medical care. In this blog post, we'll discuss the requirements for obtaining proof of health insurance in Egypt and what you need to know about the process.

In order to obtain proof of health insurance in Egypt, you must be registered as a resident or citizen with the local government office. This can be done through your embassy or consulate if you are visiting from abroad. Once you have been registered, it is necessary to purchase private medical coverage that meets certain criteria set out by Egyptian law.

When purchasing private coverage, make sure it includes both basic services such as doctor visits and hospitalization as well as more specialized services like maternity care and prescription drugs so that all your needs will be covered when needed. After purchasing a suitable plan, contact your insurer directly or visit their office to receive proof of health insurance coverage which should include information on deductibles and co-pays associated with various treatments. You may also receive paperwork from the provider that outlines any exclusions or limitations related to specific procedures under your policy.

Additionally, some insurers may require additional forms filled out before issuing documentation confirming coverage. Once all documents are completed, reviewed, and accepted, you can then submit them along with other required documents (such as passport copies ) at the nearest regional administrative center for registration purposes.
Conclusion
Ah, Egypt! The land of the ancient pyramids and the breathtaking Nile River. If you're planning a trip to this majestic country, then travel insurance is an absolute must-have.

It can help protect you from unexpected events like medical emergencies or lost luggage while giving you peace of mind as you explore all that Egypt has to offer. Travel insurance for Egypt covers a variety of things including medical expenses, emergency evacuation costs, trip cancellation/interruption benefits, and more. Depending on your policy choice and provider, it may also include coverage for baggage delays or loss as well as access to 24/7 assistance in case something goes wrong during your trip.

Before signing up for any travel insurance plan, be sure to read through the fine print so that you understand what is covered in addition to any exclusions listed in the document. It's also important to make sure that your chosen policy includes coverage for destinations within Egypt such as Cairo or Luxor since some policies do not cover certain regions outside of major cities. Overall, having travel insurance when traveling in Egypt can give travelers peace of mind knowing that they have protection against unexpected events like illness or injury while abroad.

So before embarking on your next Egyptian adventure be sure to get some reliable coverage just in case!